JEEP MECHANIC IN SLIDELL
Prestige Auto Works strives to deliver the highest quality Jeep customization work and customer service at a fair price you deserve. We're Slidell's premier Jeep mechanic shop!
Auto Repairs
We offer a large variety of auto repairs and customizations.
#1 in Customer Service
We pride ourselves in our exceptional customer service.
Lift Kits & Upgrades
We offer lift kit options and a variety of upgrades to improve your jeep's performance!
YOUR PREMIER

JEEP MECHANIC

Prestige Auto Works is your trusted Jeep mechanic in Slidell, LA. Our team of certified technicians specializes in providing top-quality lift kits, upgrades, repairs, and maintenance services for your Jeep vehicle. From routine oil changes to complex engine diagnostics, we have the expertise to keep your Jeep running smoothly on and off the road. With years of experience and access to the latest diagnostic tools, we ensure accurate assessments and efficient repairs, saving you time and money. At Prestige Auto Works, we are committed to delivering exceptional customer service and getting you back on the trail with confidence. Schedule your appointment today and experience the expertise of our Jeep specialists in Slidell, LA.
General Maintenance & Repair
Engine & Transmission Tunes
Window Tint (Appointment Only)
Whether you own a Wrangler, Cherokee, or any other model, trust the experts at Prestige for all your Jeep repair needs in Slidell, LA. Our skilled auto technicians are passionate about Jeeps and have extensive knowledge of their unique systems. From brake repairs to suspension upgrades, we offer a wide range of services to keep your Jeep performing at its best. We use only high-quality parts and state-of-the-art equipment to ensure the highest level of craftsmanship. With our transparent and honest approach, you can have peace of mind knowing that your Jeep is in capable hands. Visit Prestige Auto Works today and let us take care of your Jeep with precision and care.
Here are some popular Jeep Wrangler upgrades:
Lift Kits: Increase ground clearance and allow for larger tires, improving off-road capabilities.
Off-Road Bumpers: Provide enhanced protection and recovery points for off-road adventures.
LED Lighting: Upgrade headlights, fog lights, and light bars for improved visibility during night-time off-roading.
Rock Sliders: Heavy-duty side steps that protect the vehicle's body panels from rocks and obstacles.
Skid Plates: Shield vital components, such as the fuel tank and transfer case, from damage off-road.
Performance Exhaust Systems: Enhance engine performance, sound, and fuel efficiency.
Cold Air Intake: Increase airflow to the engine, potentially improving horsepower and throttle response.
Suspension Upgrades: Upgrade shocks, springs, and control arms for improved on-road comfort and off-road performance.
Differential Lockers: Provide increased traction by locking the differential, improving off-road capabilities.
Performance Tuning: Optimize engine performance with ECU (Engine Control Unit) tuning.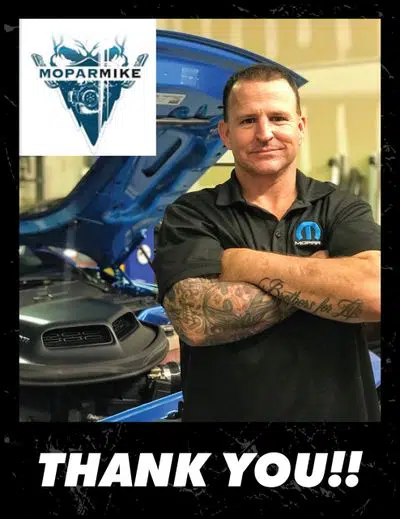 We're committed to providing a stress-free experience to both new and returning customers. Our shop only uses parts from reputable brands to ensure that your vehicle is always ready to drive. We also pride ourselves in using the best oil for our oil change service. Stop by anytime, no appointment needed.
Happy Jeep Customers In Slidell

"Mike is amazing! He saved me thousands on a A/C repair on my truck. I went to a shop and they gave me a huge estimate on the repair. Mike found a little part and was honest to tell me… "Jonny this is all you need" I hope others find this good guy!"
– Jonny D Falgout

"I personally know the quality of work Mike does because I have not only been a customer of Mike's I have also worked with him in the industry. Highly recommend Prestige"
– Cliff Lake

"Mike has done a lot of hy-po work for me over the years. His work speaks for itself and his knowledge sets him apart from all others, hands down."
– Lucas J Mack

"It's so great to finally have a reliable mechanic; Mike is so understanding and patient with all of my questions. Not to mention, the quality of his work and his efficiency goes unmatched."
– Tania Morales
What are the most common Jeep auto repairs?
Brake Repairs

Check brake pads, rotors, and fluid levels regularly.

Transmission Issues

Maintain transmission fluid and get regular check-ups.

Radiator Leaks

Monitor coolant levels and inspect the radiator for leaks.

Electrical Problems

Inspect battery, alternator, and electrical connections.

Suspension Damage

Check shocks, struts, and springs, especially after off-roading.

Exhaust Leaks

Listen for unusual noises and check for rust or holes.

Oil Leaks

Regularly check oil levels and look for signs of leakage.
734 E I-10 Service Rd, Slidell, LA 70461
We're off the E I-10 service road, two buildings down from the Ra Shop.
Experience The Best Auto Repair Service in Slidell!
Call today for a free estimate. We would love to help!