JEEP MECHANIC IN SLIDELL
Prestige Auto Works strives to deliver the highest quality Jeep customization work and customer service at a fair price you deserve. We're Slidell's premier Jeep mechanic shop!
Auto Repairs
We offer a large variety of auto repairs and customizations.
#1 in Customer Service
We pride ourselves in our exceptional customer service.
Lift Kits & Upgrades
We offer lift kit options and a variety of upgrades to improve your jeep's performance!
YOUR PREMIER

JEEP MECHANIC
General Maintenance & Repair
Engine & Transmission Tunes
Window Tint (Appointment Only)
Prestige Auto Works of Slidell strives to deliver the highest quality work and customer service at a fair price you deserve.
Prestige Auto Works has over 20 years of top level dealer certifications and has an ASE master technician on staff at all times.
Through decades of factory training and real world problem solving, we have the expertise to diagnose and repair all of your automotive problems.
Here at Prestige Auto Works, we can handle routine service maintenance like oil changes to engine replacement and everything in between.
We are Dodge Viper and SRT certified. We specialize in Mopar, GM, and Ford performance modifications, engine and transmission tuning.
We can sell you the parts and help you achieve your horse power goals.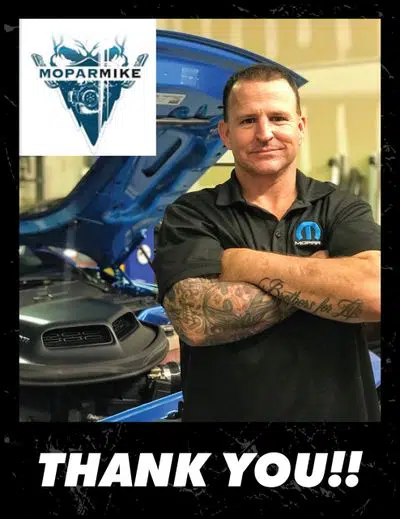 We're committed to providing a stress-free experience to both new and returning customers. Our shop only uses parts from reputable brands to ensure that your vehicle is always ready to drive. We also pride ourselves in using the best oil for our oil change service. Stop by anytime, no appointment needed.
Happy Jeep Customers In Slidell

"Mike is amazing! He saved me thousands on a A/C repair on my truck. I went to a shop and they gave me a huge estimate on the repair. Mike found a little part and was honest to tell me… "Jonny this is all you need" I hope others find this good guy!"
– Jonny D Falgout

"I personally know the quality of work Mike does because I have not only been a customer of Mike's I have also worked with him in the industry. Highly recommend Prestige"
– Cliff Lake

"Mike has done a lot of hy-po work for me over the years. His work speaks for itself and his knowledge sets him apart from all others, hands down."
– Lucas J Mack

"It's so great to finally have a reliable mechanic; Mike is so understanding and patient with all of my questions. Not to mention, the quality of his work and his efficiency goes unmatched."
– Tania Morales
FREQUENTLY ASKED
AUTO REPAIR QUESTIONS
What are the most common auto repairs?
The Top 8 Most Common Car Repairs
Oil Change and Oil Filter Replacement
Windshield Wipers and Fluid
Air and Cabin Filter Replacement
Scheduled Maintenance
Tire Replacement
Battery Replacement
Brake Repair
Coolant System Services
734 E I-10 Service Rd, Slidell, LA 70461
We're off the E I-10 service road, two buildings down from the Ra Shop.
Experience The Best Auto Repair Service in Slidell!
Call today for a free estimate. We would love to help!